| | | |
| --- | --- | --- |
| | Long distance communication | How far can you communicate in real-time without using direct electrical means? |
---
You make up the methods, machinery, speed criteria, climatic conditions under which you expect to work. Take a method and once you have a working version try to extend the distance using relays if necessary. I'm not really thinking of one-shot bangs and flashes, but some means of maintaining a CHANNEL of communication.
Example
A Heliograph is simply a mirror that reflects the sun. The sender moves the reflected spot of sunlight back and forth across the receiver. The receiver sees flashes of reflected sunlight. Make these long and short and you have a morse code message. Well can you get this to work over the distance of half a mile? (Don't use binoculars with the heliograph.)

At night time, how strong does a torch need to be to shine over a mile? You'll probably find it difficult to shine accurately in a given direction, and much easier to use binoculars and the qualities of the human eye rather than specialise too much at the sending end.

OK then is a bright pinprick easier to see than a gently illuminated sheet or balloon. Can colours, directional bars, or patterns be distinguished at night?
Topics for investigation
In the torch-at-night example, improving reception seemed to be more effective than improving the transmitter. Is this a general principle? (If so what does it tell us about the way some insects communicate over large distances by smell?)
Are church bells optimal?
How far can you shout a message? How does the sound get distorted and how can the message content be adapted?
For on-off signalling such as the heliograph, you need a code. I suggest the complexity of message you should try and send is some numbers and a time. For example a rendezvous time and map reference. This is all very well but you need to manage the channel. The receiver might have to hold up a white sheet to say "understood" or what ever.
Can a sensitive listening receiver be used to pick up ordinary conversations on the other side of the street?
How good is your method as a beacon. That is if you ring a bell in thick fog once every two minutes will people find you. Would one ring every 10 seconds improve listener's direction finding abilities?
How far will two tin cans and a bit of string/wire/fishing line work. Is there any way of getting this to go round corners?
What about sound in water from one side of a lake to another?
How could you use a kite or balloon?
How much skill is required at each end?
What visual methods could be used where there is no direct line of sight between two stations.
I'm sure you'll have fun trying out ideas and making them better in various ways. If there's a lot of feedback on this then perhaps I'll set up a workshop page so designs and problems can be shared.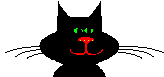 ---

©